Passive Proftis From Buying and Selling is all about maticulous ways to pick profitable domains that you can sell for profit at a later date.
​
Think of it like the stock market, you purchase it for around $12, you mark it up at $1250 or whatever your calculated price (I give you these formulas inside the book) and then a few days later you sell it and go on to your next domain.
​
I tell you all the specifics!
​
​

​
You'll get valuable tools & resources
People have been doing this as early as the internet has been around.
​
The highest sold domain for 2021 is $1,080,000! Wouldn't you like 1 Million in your bank account?
​
​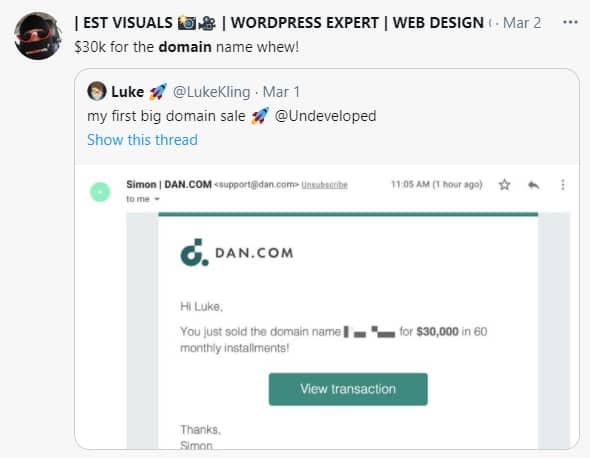 ​
With domain hosting sites like GoDaddy, buying and selling domains is easier than ever.
I want to help YOU get started!
I wrote this eBook to guide people through this process.
​
My gift to you is your time by explaining everything I learned through trial and error to become proficient in this field.
​
​

​